Careers
At little saplings
Apply for a rewarding
career at little saplings
Childcare Centres
Below are vacancies that we have at our Centres.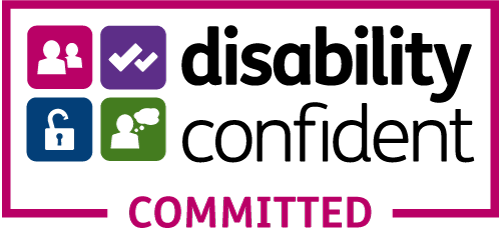 Due to a massive increase in demand for our services and an expansion of our centre. We are recruiting for staff.
We are open 51 weeks a year, 5 days a week except for bank holidays.
Rates of pay will be discussed at interview.
Some posts are term time only 38 weeks a year.
Qualified applicants must hold suitable qualifications in Early Years Development or equivalent.
The candidate has to be self-motivated, happy, friendly, and determined, work well as part of a team and be committed to delivering only the highest standard of childcare.
Have a good understanding of the EYFS and OFSTED standards. Have previous experience working in an early year's environment planning appropriate activities and providing a stimulating environment for the children.
Be aware of, and follow all safeguarding and company policies and child protection procedures.
If an Apprentice position full training in the above and towards a nationally recognised qualification, will be given.
We also have to point out that Health and Social Care qualification are not acceptable in an Early Years position.
ALL applications are dealt with at head office DO NOT phone the Nursery Direct.
It is a requirement of OFSTED and safeguarding that ALL applicants complete an application form.
How to apply:
If you have a CV please send us a copy by return so we know to expect your application form.
Download the form below complete and return to us immediately .
By email (jobs@littlesaplingscc.co.uk) or post to our head office address on the front of the form.
DO NOT hand it in at one of our centres.
Possible candidates will be contacted by phone, so keep an eye on your voice mail if we miss you.
The form is a word document or PDF if that's a problem please email us and we can send in a different format.
We now also have an ONLINE APPLICATION FORM. Remember to click on the I am not a robot bit and wait for the tick to turn green before submitting the form.
NOTE: ALL APPLICATIONS ARE DEALT WITH BY OUR HEAD OFFICE. UNDER NO CIRCUMSTANCES ARE APPLICANTS TO CONTACT OUR CENTRE DIRECT. ALL WRITTEN APPLICATION MUST TO SENT TO THE ADDRESS ON THE FRONT OF THE APPLICATION FORM AND NOT HANDED IN AT A CENTRE.
Current Vacancies:
1. Apprentice Nursery Practitioner L2 or L3
2. L3 Nursery Practioner. Term Time Only.
Feel free to complete our application form so we have you on file.


Work for us Click Video here.
You can now complete an application form online. Be warmed its not a small form.
© Copyright Little Saplings Childcare Centres